Different Visas in Mexico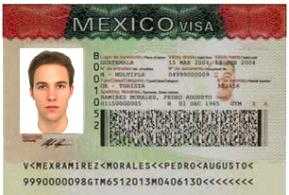 Helpful tips on who needs a Visa and the types offered in Mexico.
Depending on the length of your stay in Mexico, you may not need a visa. Your visitor's permit will grant you 180 days in the country at a time, and if you go back to your home country during that time, the clock starts over again. If you will be in Mexico for more than 6 months at a time or will be working in Mexico, you should get a Temporary Resident Visa, which is for people who reside in Mexico for more than 6 months and not longer than 4 years. This is issued for one year and is renewable for a further 3 years.
For people wishing to reside in Mexico for more than 4 years, they need a Permanent Resident Visa. While you can do all this yourself, it may be best to contact an immigration lawyer for assistance.