Depending on your stage in life and your situation, you may be going to Mexico for a number of reasons. You may be retiring there, you may be sent by your company to work there, or you may still be working in your home country but are able to do it from home.  If you are sent by your work or decide to go to work in Mexico, as a foreigner, there are some steps you need to take to do this legally.
First and foremost, you need a work permit to work in Mexico but must meet some criteria in order to do so. You could be hired by a Mexican company, you could be working for a company that has operations in Mexico, or you could have a set of skills that are required in Mexico. One other way is if you open your own company here, however, you have to invest approximately 40,000 times the daily minimum salary, which at the time of this writing is 88.36 pesos per day, so roughly $180,000.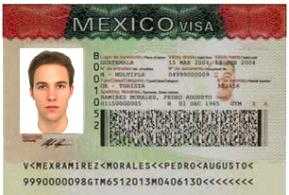 You'll also need a visa to be in Mexico and there are three types.
Vistors Visa – this is called an FMM and is valid for stays of up to 180 days as a tourist or business visitor. You surrender this when you go home and must get a new one upon returning to Mexico
Temporary Resident Visa – this lets you stay in Mexico for up to a year and you can re-apply for additional year extensions. Expats and people working in Mexico, along with their dependents, can do this if you are in the country longer than six months and less than four years.  After the fourth year, you can apply for permanent residence. (NOTE: the process for permanent residence can take up to six months at times, so start this process soon after your fourth-year renewal.)
Permanent Resident Visa – this is for people who plan to reside in Mexico permanently and it does not need to be renewed.
One thing to keep in mind is that doing business in Mexico can be very different than your home country. Business hours are long, usually 8am-6pm and usually a 2-hour "siesta," or lunch break in between around 2-4pm on weekdays.   It is also a much slower pace than what you would see in the U.S.
Finding a job in Mexico is very much like finding one at home. Local or online resources are usually the place to start. The major industries here are tobacco, chemicals, iron and steel, food and beverage, textiles, tourism, and mining. There are also opportunities to teach English depending on how large the city you live in. Check out high schools and colleges for opportunities.
Remember, if you are here for any length of time, invest in a health insurance plan to cover you and your family. If you bring in your own vehicle from Mexico, you'll need Mexican auto insurance because your policy at home is not recognized in Mexico.